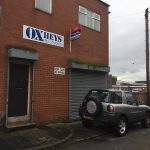 By Denise on March 10, 2017
Today we said a fond goodbye to our old mill as we moved the last of our belongings out and took the final runs to the tip and  local charity shops. It has been quite an eventful 6 years – 27 resident artists 111 local artists exhibited 37 exhibitions, including 9 open 17 collaborations with […]
Posted in News | Tagged artists, news, oxheys | Leave a response
By Denise on February 10, 2017
It's finally happened – the old mill that has been our home for the past almost six years has been put up for sale, so we may soon be looking for a new home. We have had a great time in this old mill, run many successful events and made a great many friends. We appreciate our lovely landlord, former councillor and Preston […]
Posted in News | Tagged artists, news, oxheys | Leave a response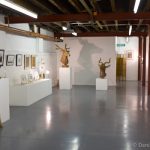 By Denise on January 28, 2017
Our winter exhibition was once again, a great success. Always a popular event, we had a fantastic response to our call for work, with many artists who have previously shown with us coming back with new pieces for this show – some they had made especially. It is always exciting to see the entries coming […]
Posted in News | Tagged artists, exhibition, gallery, preview | Leave a response
By Denise on November 21, 2016
The collaborative project Woolly Thinking was a great opportunity for all the resident artists at Oxheys to get involved in one project. Each artist has their own set of interests and skills to bring to a project like this so it was the perfect opportunity for everyone to muck in, do what they wanted to do […]
Posted in News | Tagged artists, exhibition, woolly thinking | Leave a response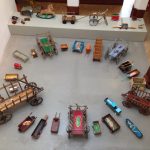 By Denise on October 17, 2016
We are really excited about this show, a collaboration with Making Histories Visible. Feast Wagons was previously shown at The Tetley in Leeds in 2014 and is now coming to Oxheys in Preston! This intriguing installation, by renowned artists Lubaina Himid and Susan Walsh will provide something for everyone to engage with. Featuring a number of found […]
Posted in Events, News | Tagged artists, exhibition, opening | Leave a response
Where are we?
Stanhope St, (off Brook St) Preston PR1 7PN
When are we open?
During exhibitions and events normal opening times are:
Fridays & Saturdays 12-3pm (excluding bank holidays). All other times strictly by appointment please.
We close to the public during January & February for annual maintenance.
Residents artists have access to their studios at all times - please arrange an appointment if you wish to visit outside normal opening times.