Browse:
Home
/
photography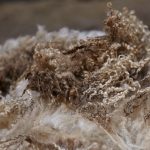 By Denise on September 21, 2016
Celebrating our 5th birthday, this is a collaborative project in which residents explore Preston's rich textile heritage. Alongside Lancashire Encounter, the exhibition at Oxheys opens with a Private View on 22 September 6-8pm when our friend Chelytherium will play live soundscapes in response to the theme. Come and enjoy the art on display, which includes […]
Posted in Events, News | Tagged artists, exhibition, Harris Museum, open studios, painting, performance, photography, studios, visual art, woolly thinking | Leave a response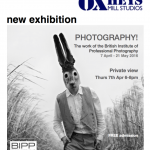 By Denise on April 6, 2016
This fabulous new exhibition is now installed and looking great – we can't wait for the private view tomorrow. Please do join us between 6-8pm to enjoy this show, featuring work from some of the best professional photographers in the country, all members of the BIPP (British Institute of Professional Photography). There really is something for […]
Posted in Events, News | Tagged exhibition, photography, preview | 1 Response
By Denise on March 30, 2016
March has indeed been marching on – we started the month with the Making Histories Visible IWD Family Album show which opened on the 8th and ran for just a few days but was a great success and very popular. This was quickly followed by another short-run show, this time from photography BA students from Myerscough college in Preston. We are […]
Posted in News | Tagged exhibition, opening, photography | Leave a response
By Denise on December 1, 2015
The Chernobyl exhibition from Bryn Griffiths has proven very popular, especially since his talk as more and more visitors have come back to see it again whilst others are coming for the first time having heard about it from friends. As it was only on for a short run, we are very pleased to advise we […]
Posted in News | Tagged exhibition, photography, sound | Leave a response
Where are we?
We are now peripatetic and have no fixed abode. We'll pop-up where you least expect to see us!