Archives by date
You are browsing the site archives by date.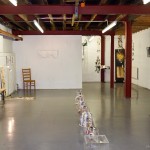 By Denise on December 4, 2014
Come and celebrate the Winter Solstice with us at Oxheys for a special one-off, ceremonial performance by a native American Shaman on Friday December 19th from 5pm-6.30pm. This promises to be a great experience as we welcome the midwinter sun and enjoy a more natural approach to the festive season. Suitable for all ages and […]
Posted in Events | Tagged art, gallery, performance | Leave a response
Where are we?
We are now peripatetic and have no fixed abode. We'll pop-up where you least expect to see us!