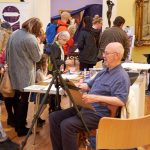 By Denise on September 26, 2018
[tribulant_slideshow gallery_id="4″] Wow – what an event! The Art Jam on Saturday, at the Harris Museum in Preston was amazing – so many visitors, at times it was difficult to move around. At its busiest, we had around 20 visual artists working on easels, another 6 or 7 sat on chairs with sketch pads, several […]
Posted in Events, News | Tagged art, Art Jam, artists, collaboration, gallery, Harris Museum, Lancashire Encounter, lancs encounter, music, performance, visual art
By Denise on July 4, 2018
Lancashire-based artists, we need your help. Oxheys has been commissioned by the Harris Museum and Preston City Council to create a large-scale arts map of Lancashire for Lancashire Encounter 21-23 September 2018. The aim is to show how much creativity there is in Lancashire, its diversity and how it is interlinked. So if you are […]
Posted in News | Tagged art, artists, collaboration, Harris Museum, lancs encounter, music, painting, performance, photography, poetry, printmaking, sound, visual art | 5 Responses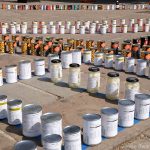 By Denise on June 15, 2018
[tribulant_slideshow gallery_id=2] Saturday June 9th 2018 – hundreds of people visited the Flag Market in Preston to watch, take part or simply have fun during Making A Mark 2018. Months in the planning, the event featured over 20 different Preston-based artists, performers, musicians and creatives, all keen to make their mark and more importantly, to […]
Posted in Events, Making A Mark, News | Tagged art, artists, collaboration, makingamark, music, oxheys, painting, performance, photography, poetry, theatre, visual art
By Denise on May 26, 2015
After the success of the last Lancashire Artists Network Open exhibition in 2013 and Oxheys Summer Open in 2014, it seemed a good idea to join forces and collaborate on one for 2015. All local and Lancashire-based artists are welcome to submit work and everyone is invited to attend. Full details Summer 2015 Open – submissions with terms […]
Posted in At t'mill, News | Tagged art, exhibition, submissions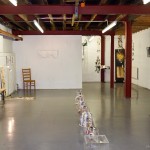 By Denise on December 4, 2014
Come and celebrate the Winter Solstice with us at Oxheys for a special one-off, ceremonial performance by a native American Shaman on Friday December 19th from 5pm-6.30pm. This promises to be a great experience as we welcome the midwinter sun and enjoy a more natural approach to the festive season. Suitable for all ages and […]
Posted in Events | Tagged art, gallery, performance
By Denise on November 10, 2014
Our Winter exhibition is always popular and a good excuse for a pre-Christmas party with opportunities to buy artist-made cards and small gifts at affordable prices. We hope you will join us again this year. For the first time it is not an 'open' exhibition but one featuring work by resident artists along with a […]
Posted in At t'mill, Events, News | Tagged art, exhibition, opening, preview, workshop
By Denise on August 15, 2014
Do come and see us tomorrow in the Flag Market in Preston city centre, for this special one day event – a pop-up art market slap bang in the middle of town!This event is one of many going on in Preston tomorrow so there are lots of reasons to visit the city and of course, […]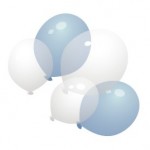 By Denise on June 30, 2014
As part of our 3rd birthday celebrations,  we are running a special Summer Open exhibition, also featuring a one-day pop-up Art Market event on Preston Flag Market. Local artists, LAN and ArtLab members are all invited to join us. Artists interested in running workshops or a performance during the Art Market even are also  invited to apply.
Posted in At t'mill, News | Tagged art, artists, exhibition, news, submissions | 10 Responses
By Denise on October 16, 2013
Join us for a fabulous evening of art and live music,  including the infamous Danse Macabre, played by renowned local musician Tom Woolsgrove, whilst enjoying the spiritual experience of the Signatus art installation, on Friday 25th October between 6-8pm in recognition of the ancient All Hallow's festival and in support of World Mental Health Day, admission free. Danse Macabre […]
Posted in Events | Tagged art, fundraising, music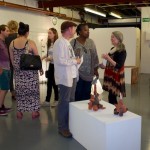 By Denise on September 14, 2013
The LAN Open exhibition for 2013 closes on Saturday 21st September so if you have not yet had a chance to visit, do come along. It has been a fantastic show, with a real diverse selection of work and the feedback, both from participating artists and from visitors,  has been really encouraging. The Preview event […]
Posted in At t'mill, News | Tagged art, exhibition, gallery
Where are we?
We are now peripatetic and have no fixed abode. We'll pop-up where you least expect to see us!