Archives by date
You are browsing the site archives by date.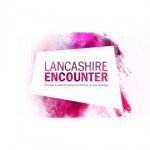 By Denise on August 25, 2015
It has been relatively quiet at Oxheys over the past few weeks, with residents on holiday or just taking a break and enjoying some of the sunshine – well, in between the Preston downpours! We might have to boil our water at the moment but at least there is plenty of it – no hosepipe […]
Posted in At t'mill, Events, News | Tagged artists, exhibition, music, performance, residency, studios
Where are we?
We are now peripatetic and have no fixed abode. We'll pop-up where you least expect to see us!