Archives by date
You are browsing the site archives by date.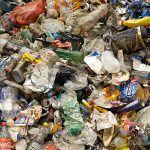 By Denise on May 16, 2019
Making A Mark 2019 is set to be bigger and better than ever. Our Arts Council funding bid was successful so once again we've been able to commission local artists and activities. Where last year we addressed the issue of increased use of food banks, this year's theme addresses the impact of single-use plastics on […]
Posted in Events, Making A Mark, News | Tagged action, artists, music, plastics, visual art | Leave a response
Where are we?
We are now peripatetic and have no fixed abode. We'll pop-up where you least expect to see us!