Oxheys were at Preston Mela on Saturday July 6th 2019, with a stall demonstrating how wool from locally bred sheep had been hand-dyed using locally found wild plants to create a beautifully diverse range of natural, organic coloured yarns suitable for weaving or knitting.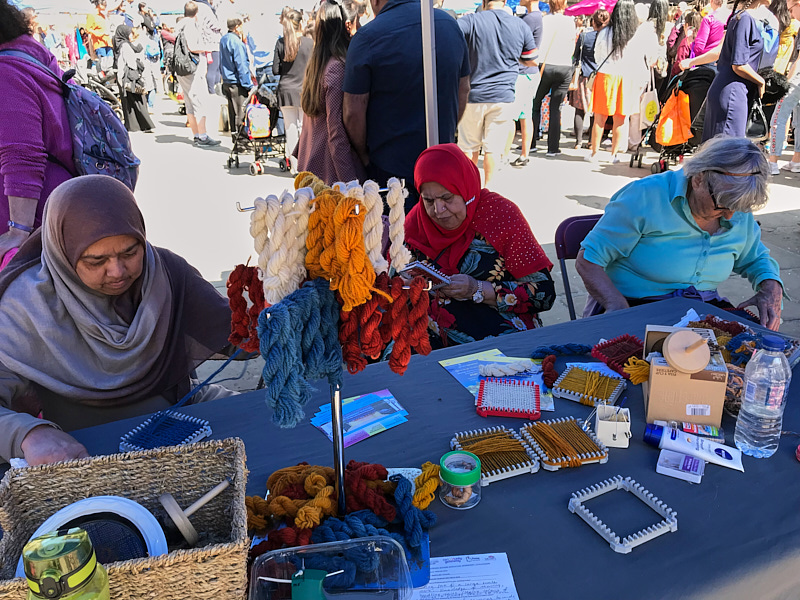 Specially designed frames, produced on a 3D printer, were made available for visitors to select a yarn and then start weaving a square. The squares will then be combined to create a large artwork that will hopefully appear in the Harris Open exhibition later in the year.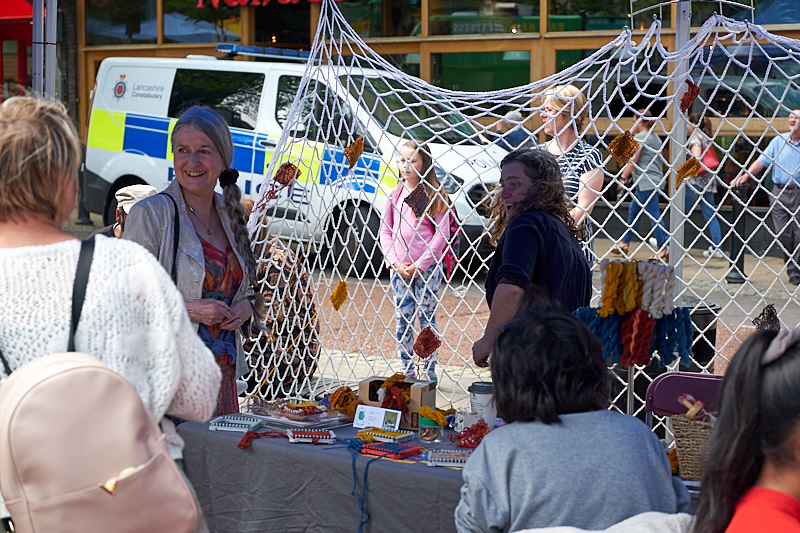 Visitors were fascinated by the process of both dyeing and weaving and over one hundred squares were added to the artwork during the few hours that Preston Mela was on. Our Caroline and Evelyn were literally rushed off their feet coping with the interest being shown as visitors were fascinated by the process, as well as by the end results. Many, who initially declined joining in, suddenly found themselves putting down their bags, picking up a frame and starting to weave a square.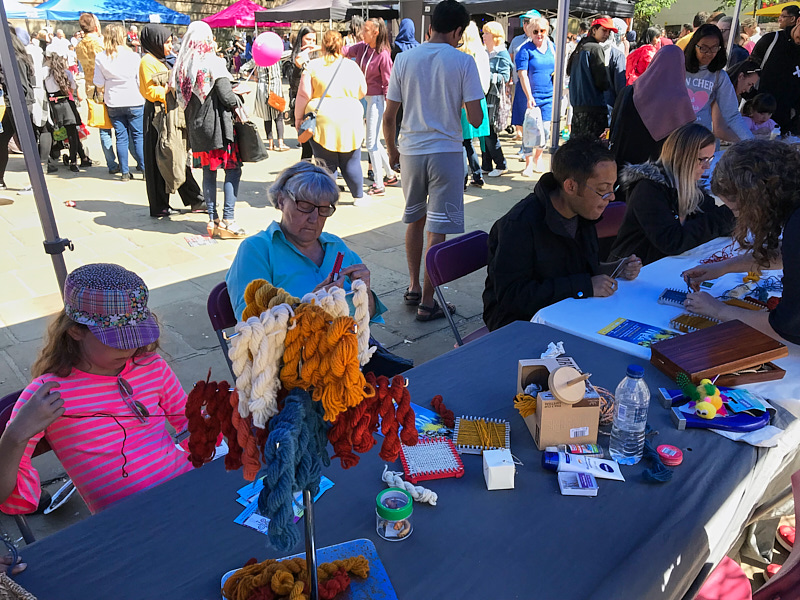 We were also pleased to assure those who asked that no sheep were harmed during the process as only their wool was used and in the summer heat, the sheep were probably quite pleased to be relieved of it!
This was Dyeversity in action – it was a multi-generational, multi-gender activity that everyone who took part enjoyed!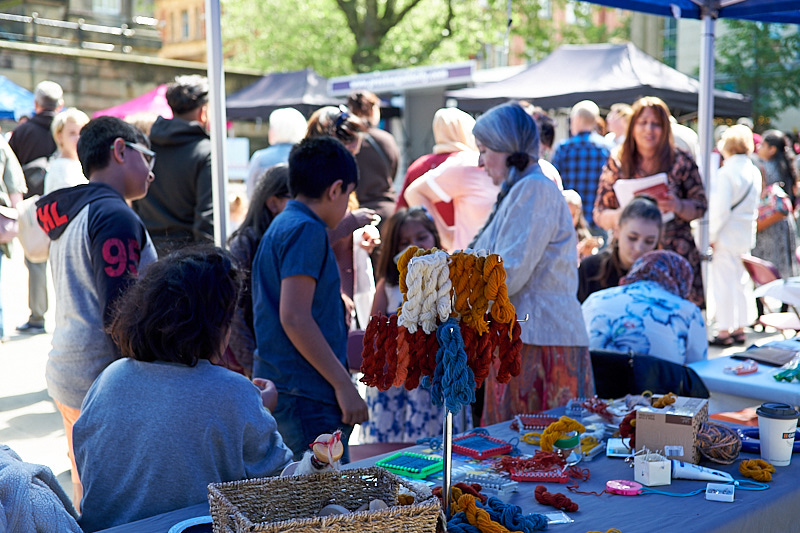 The sharp-eyed amongst you may recognise the backdrop in the photos – it was the hand-woven fishing net, made by Caroline, that recently appeared as the Ghost Net in Making A Mark with Preston Youth Theatre.