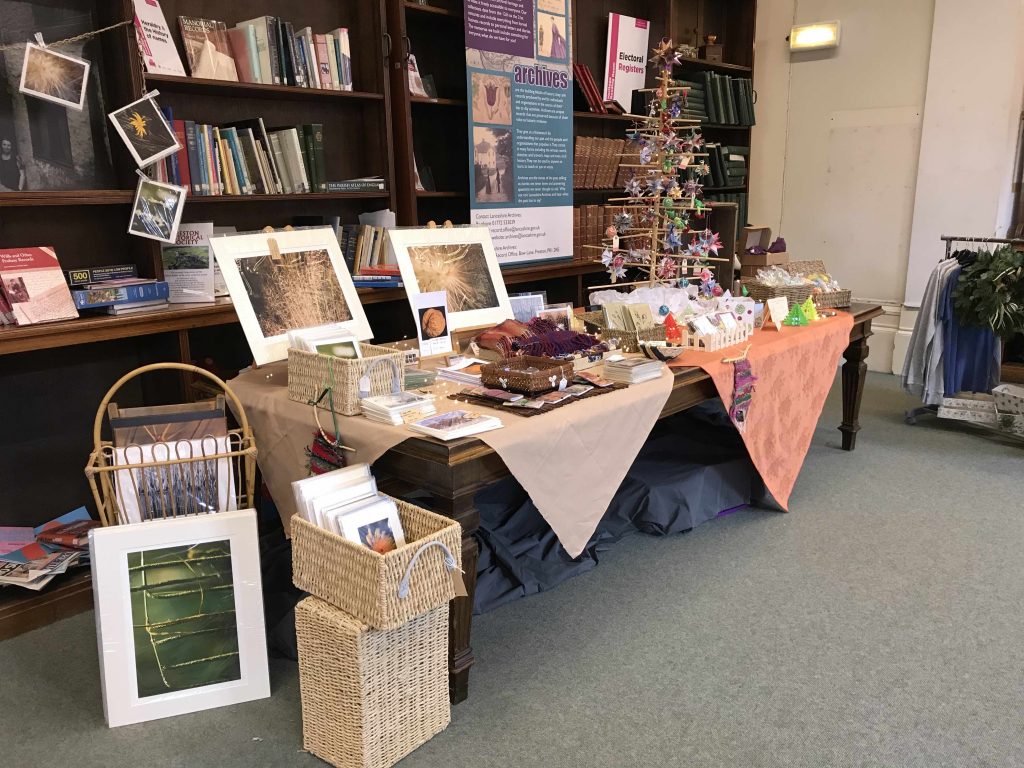 This last weekend, Saturday 30th November and Sunday 1st December 2019 saw the Harris Christmas Fair at the Harris Museum & Art Gallery in Preston. It was a lively event, which saw the Harris packed full of artists, makers and traders with a wide variety of stalls offering all kinds of products making ideal Christmas gifts.
Oxheys was there of course, on the first floor in the Community Gallery. Four of our member artists, Caroline Finnegan, Evelyn Rose, Bernie Velvick and Denise Swanson provided the items and took it in turns to man the stall. We had pretty little table and tree decorations from Bernie, beautifully hand-made crocheted scarves with hand-dyed wool from Caroline, delightful hand-made reindeer greeting cards from Evelyn and a selection of photographic prints and greeting cards from Denise taken in local nature spots. It was a busy couple of days in which we saw a lot of people including many old friends from our days at t'mill, making a lovely opportunity to catch up.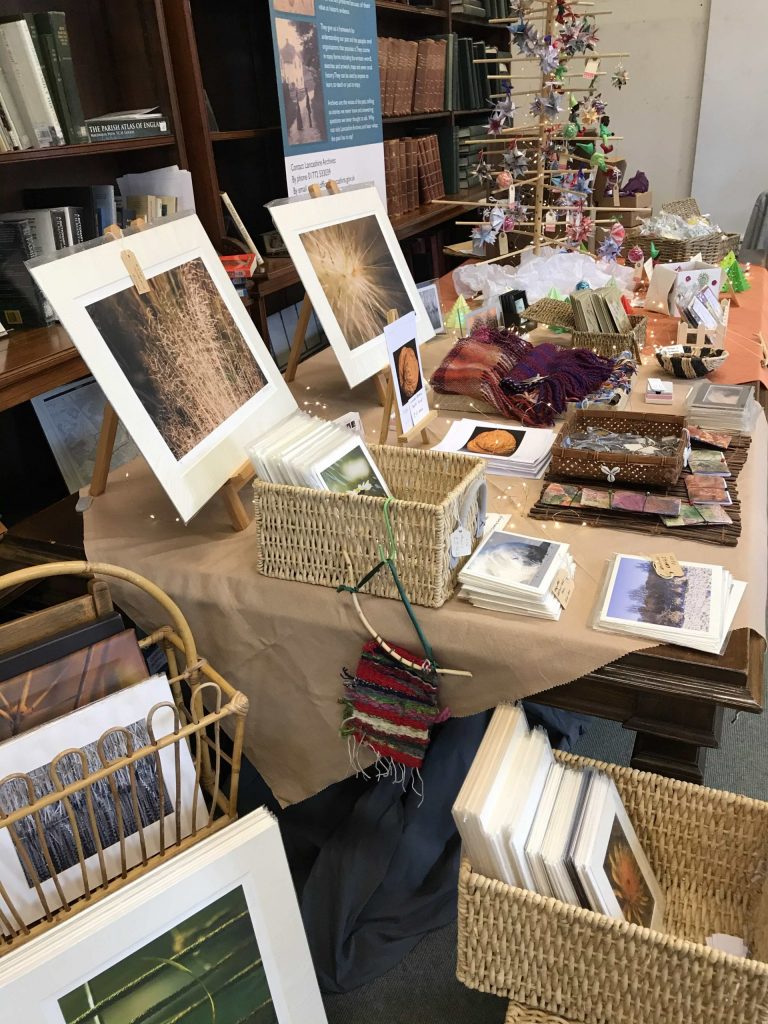 We had a steady stream of visitors and sales throughout the event, although Saturday seemed to be the busiest day – most popular were probably the Diversity Elves from Bernie, all of which were sold, bar one. Caroline's Nail Binding kits also proved very popular as did Denise's small prints.
Huge thanks to everyone who stopped by to say hello or to buy something. We do appreciate your support, as always.