Browse:
Home
/
intervention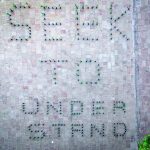 By Denise on June 2, 2020
The theme for Making A Mark 2020, now postponed until 2021, was Changing World. Who could have guessed just how relevant that would prove to be? The world has changed in so many different ways over the past few months for every one of us – we are all living by different rules, in different […]
Posted in Events, Making A Mark, News | Tagged intervention, makingamark
Where are we?
We are now peripatetic and have no fixed abode. We'll pop-up where you least expect to see us!