The theme for Making A Mark 2020, now postponed until 2021, was Changing World. Who could have guessed just how relevant that would prove to be? The world has changed in so many different ways over the past few months for every one of us – we are all living by different rules, in different ways, some in different places.
When Oxheys' artist Tim Saunders took delivery of the 250 trees he had ordered pre-lockdown for his Changing World installation, he started re-imagining some alternative options. The result was an intervention that took place on Sunday 31st May 2020 on the deserted Flag Market, all in full compliance with lockdown guidance and regulations.
Speaking of the effect of lockdown on his installation Tim said:
As an artist, I felt compelled to respond to the changing and changed world we are living in and to bring art back to Preston city centre. Each year as an Oxheys artist, I have had the opportunity to produce a large installation, to bring my perspective on an issue as part of the Oxheys' Making A Mark event. This year the event, like so many, has been postponed due to the Covid 19 virus until 2021.

This however, in true Oxheys style, brought opportunity for me to re-think my plans and to focus on how it is changing our world. I wanted to highlight the changes we have all adopted in such a sudden and unexpected way and which now seem almost normal.

Socially distanced trees represent this new normal but also represent a community coming together as we have witnessed over the period of this crisis. They also bring a message not only about the way we have responded to the present crisis but also the lessons it provides for the larger looming crisis we all face.

The virus has made many seek to understand their own lives and priorities, the importance of community and inter connectivity. The relevance of science and expertise and the brought about changes that no one would have thought possible.

It has shown us what we are capable of and that we have a choice. It has shown us a way of moving forward and that we are capable of addressing the greater disaster of climate change if we choose to seek to understand and act upon that understanding.

Tim Saunders, artist and Oxheys member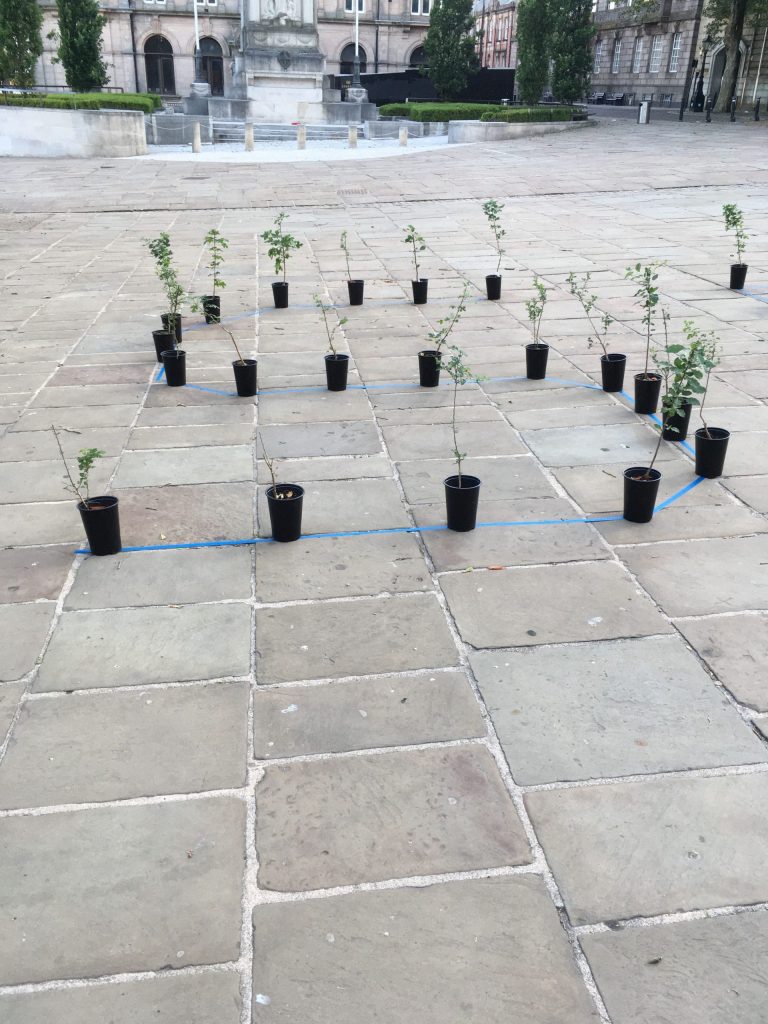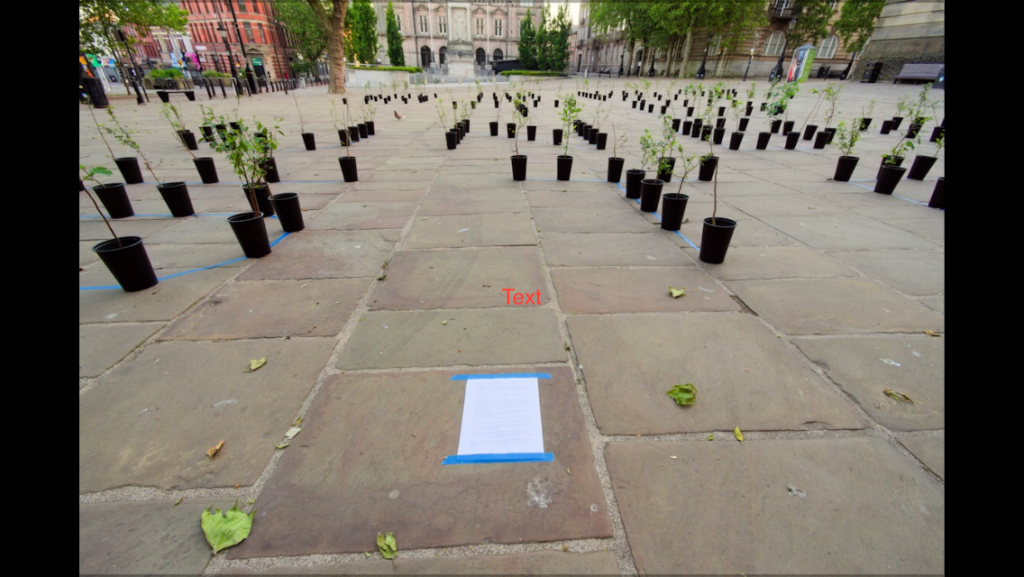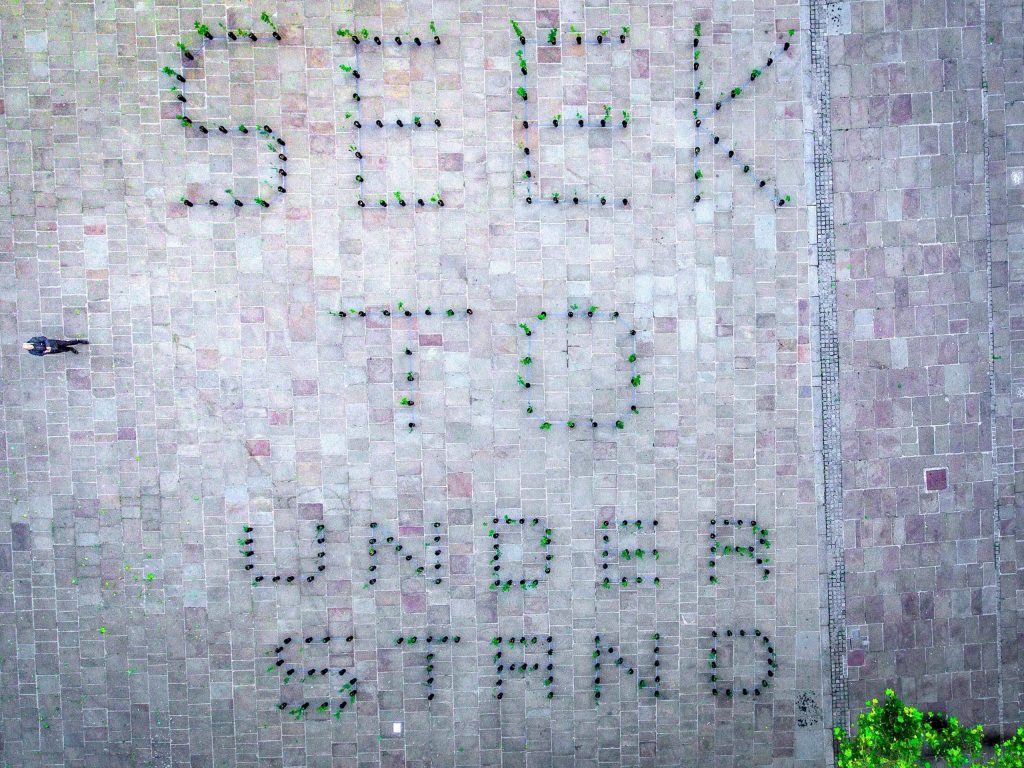 Tim's trees for the installation are to be planted in Moor Park in autumn 2020, offering a permanent way to make a mark.
Stand by for confirmation of the date for the postponed event for 2021.