Last Thursday evening saw the official opening of Oxheys Mill Studios – with nearly one hundred people attending. It was a great night and we are so pleased to now, finally, be able to say we are 'open'. We were lucky to have a hot and balmy evening so the gazebo was out and the loading bay doors open which gave it a bit more of a sense of occasion. Preston FM came to interview us again, as did the Lancashire Evening Post.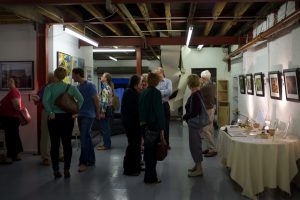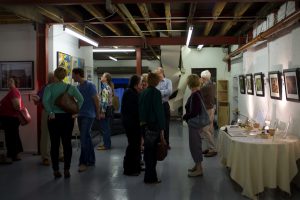 Building owner and Deputy Mayor Albert Richardson was there and seemed delighted with the way we have transformed his old factory mill "I never dreamt it would ever look like this" he said excitedly. Other visitors included Professor Lubaina Himid and other artists and lecturers from UCLAN such as Charles Quick and Gordon Fletcher, as well as some students, people from The Continental, Prescap, the Two Hats, They Eat Culture, members of ArtLab, TUCAN, Lancashire Artists Network, friends and family of the resident artists and of course, many other visitors who just came along to have a look around the exhibition.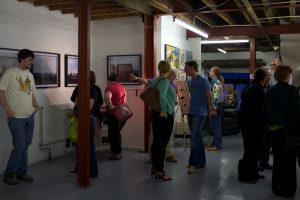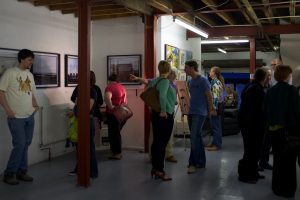 The exhibition itself is a group show, featuring work from all of the resident artists at Oxheys Mill Studios – Joe Kennedy, Denise Swanson, Evelyn Rose, Lisa Gorton and Simon Plum, along with a few invited artists who had submitted work into the previous Open exhibition and whose work we all admired. These included Joseph Travis with his beautiful pottery, Lynda Drummond with her lovely glass jewellery and Fiona Rainford with her delightful textiles.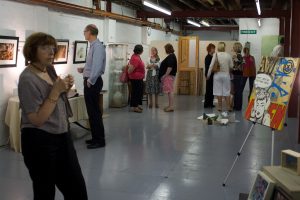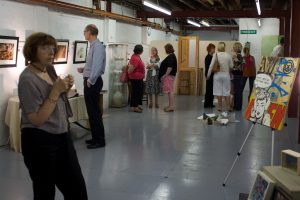 The exhibition is on until 28th October – viewing 11-4pm Tues, Wed, Fri & Sat and between 11-2.30 and 6-8pm on Thursdays.