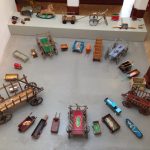 By Denise on October 17, 2016
We are really excited about this show, a collaboration with Making Histories Visible. Feast Wagons was previously shown at The Tetley in Leeds in 2014 and is now coming to Oxheys in Preston! This intriguing installation, by renowned artists Lubaina Himid and Susan Walsh will provide something for everyone to engage with. Featuring a number of found […]
Posted in At t'mill, Events, News | Tagged artists, exhibition, opening | 1 Response
By Denise on May 26, 2016
With the popular and successful Photography! exhibition now taken down, packed up and ready to go off to the next venue, preparations are already under way for installing the next exhibition! Opening next Thursday 2nd June with a private view from 6-8pm it will feature the fascinatingly intricate work of resident artist Gordon Ashworth, who […]
Posted in At t'mill, News | Tagged contemporary art, exhibition, opening, preview, visual art
By Denise on March 30, 2016
March has indeed been marching on – we started the month with the Making Histories Visible IWD Family Album show which opened on the 8th and ran for just a few days but was a great success and very popular. This was quickly followed by another short-run show, this time from photography BA students from Myerscough college in Preston. We are […]
Posted in At t'mill, News | Tagged exhibition, opening, photography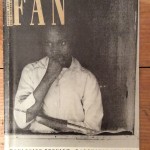 By Denise on February 27, 2016
Join us for International Women's Day on Tuesday March 8th, for an exhibition called Family Album featuring photographic work made in the late 1980's and early 1990's by Maud Sulter and Jeanne Moutoussamy Ashe, curated by international artist Lubaina Himid, Professor of Contemporary Art at UClan.  At 2pm Lubaina will be in conversation with international photographer Ingrid Pollard talking about the work and […]
Posted in At t'mill, Events, News | Tagged artists, artists talk, news, open studios, opening
By Denise on December 16, 2015
Wishing all of our friends, artists, supporters and visitors the very best of the season – we hope you all have a peaceful and enjoyable holiday, however you choose to celebrate it and a Happy New Year to all. Please note we are OPEN Fri 18th December – 12-3pm and Sat 19th December 12-3pm for a last […]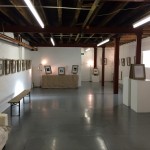 By Denise on October 27, 2015
The delightfully thoughtful 'Walking My Dog'  exhibition by Alan Pickering is closing this weekend, so the last chance to see is this Friday & Saturday 12-3pm. If you haven't yet been, do call in and see it this week. As one closes, so another opens and as we take down Alan's show, we will also […]
Posted in At t'mill, News | Tagged artists, exhibition, opening
By Denise on June 22, 2015
Having been quite selective, we have now installed what we think is a fabulous show with something for everyone. The optional theme of 'Change' has been widely interpreted, as we hoped, with some very really interesting work.
Posted in At t'mill, News | Tagged artists, exhibition, news, opening, preview, studios
By Denise on June 15, 2015
A busy weekend taking in submissions for the 2015 Open exhibition which we are running in conjunction with Lancashire Artists Network. This is our 4th year at Oxheys and the 4th time we have run a summer open exhibition – it was fantastic to see so many artists coming back with submissions who have exhibited with […]
Posted in At t'mill, News | Tagged artists, exhibition, opening, submissions
By Denise on November 10, 2014
Our Winter exhibition is always popular and a good excuse for a pre-Christmas party with opportunities to buy artist-made cards and small gifts at affordable prices. We hope you will join us again this year. For the first time it is not an 'open' exhibition but one featuring work by resident artists along with a […]
Posted in At t'mill, Events, News | Tagged art, exhibition, opening, preview, workshop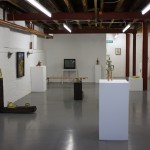 By Denise on August 27, 2014
The narrative behind the exhibition derives from Preston's industrial heritage. Where the imagination wanders and machine type sculptures take on an almost ambiguous presence between sci-fi and urban decay. The film genesis shows the artist working while phoenix brings to life the sculptures that have been filmed in the decaying mills of Preston. This is […]
Posted in Events | Tagged artists, exhibition, opening
Where are we?
We are now peripatetic and have no fixed abode. We'll pop-up where you least expect to see us!