Archives by date
You are browsing the site archives by date.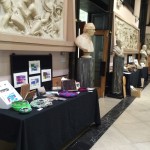 By Denise on September 29, 2015
We spent a delightful weekend in residence in the beautiful cafe in the Harris Museum & Gallery, along with Chelytherium playing his amazing soundscapes and a pop-up display of residents' artwork. At Oxheys Mill, residents were hosting open studios alongside the last days of the Lancashire Artists Network 2015 Open exhibition. It was a lovely way to celebrate our […]
Posted in At t'mill, News | Tagged exhibition, Harris Museum, music, open studios, oxheys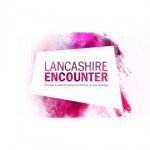 By Denise on September 18, 2015
We are excited to reveal the details of our secret location in Preston city centre for the Lancashire Encounter Festival next weekend, 25-27 September. On Saturday 26th and Sunday 27th we will be right in the heart of the activity –  our friends at the Harris Museum & Art Gallery are allowing us to invade their […]
Posted in At t'mill, Events, News | Tagged artists, exhibition, studios
Where are we?
We are now peripatetic and have no fixed abode. We'll pop-up where you least expect to see us!