Archives by date
You are browsing the site archives by date.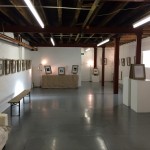 By Denise on October 27, 2015
The delightfully thoughtful 'Walking My Dog'  exhibition by Alan Pickering is closing this weekend, so the last chance to see is this Friday & Saturday 12-3pm. If you haven't yet been, do call in and see it this week. As one closes, so another opens and as we take down Alan's show, we will also […]
Posted in At t'mill, News | Tagged artists, exhibition, opening | Leave a response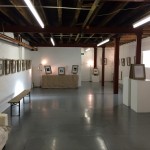 By Denise on October 14, 2015
Alan Pickering's first solo exhibition of fine art photography is receiving some excellent feedback from visitors, some of whom travelled a long way to see the show. Opening on October 1st with live sound scapes performed by our friend Craig Miller, aka Chelytherium, the show provides a perfect opportunity to go for a walk and […]
Posted in At t'mill, News | Tagged exhibition | Leave a response
Where are we?
We are now peripatetic and have no fixed abode. We'll pop-up where you least expect to see us!