Archives by date
You are browsing the site archives by date.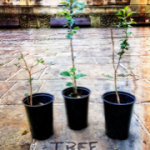 By Denise on November 16, 2020
Despite the restrictions causing the postponement of this year's flagship annual art event Making A Mark, supported by the Arts Council and Preston City Council, Oxheys has been busy ensuring Preston's art scene has remained active within the constraints and in a safe and secure way. 2020 has been a unique year with unique challenges, […]
Posted in Events, Making A Mark, News | Tagged makingamark
By Denise on October 13, 2020
We are very excited to advise that 10th July 2021 has been confirmed by Preston City Council, who have also reconfirmed their support for the event. The Arts Council have also confirmed support so our previously agreed funding can be transferred to this new date which is a great relief and means we can begin […]
Posted in News | Tagged events, makingamark, news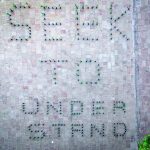 By Denise on June 2, 2020
The theme for Making A Mark 2020, now postponed until 2021, was Changing World. Who could have guessed just how relevant that would prove to be? The world has changed in so many different ways over the past few months for every one of us – we are all living by different rules, in different […]
Posted in Events, Making A Mark, News | Tagged intervention, makingamark
By Denise on May 18, 2020
The Artful Line exhibition opened at the Harris Museum & Gallery in Preston on 14th February this year, featuring drawings on loan from Courtauld's alongside those commissioned from Preston artists Gavin Renshaw, Kathryn Poole (who have both previously exhibited at Oxheys) and Anita George. Oxheys' artists Bernie Velvick and Robin Fanner delivered workshops to encourage […]
Posted in News | Tagged drawing, exhibition, Harris Museum
By Denise on April 22, 2020
We have maintained contact during the past few weeks with both Preston City Council and the Arts Council and now sadly, must advise that our Making A Mark event, planned for July 11th 2020 in Preston city centre, has had to be postponed. It is an unfortunate but inevitable consequence of the current situation regarding […]
Posted in News | Tagged makingamark | 1 Response
By Denise on March 19, 2020
A quick update regarding our Making A Mark event due to take place in Preston City Centre on July 11th. We are monitoring the current situation closely and liaising with Preston City Council and also following advice provided by the Arts Council. We are very aware of the impact on artists if we have to […]
Posted in Making A Mark, News | Tagged makingamark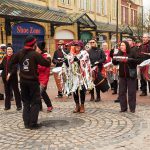 By Denise on February 27, 2020
Saturday 22nd February 2020 – after a week of torrential rain which flooded Avenham Park and surrounding area, we were uncertain it would go ahead but on the day the rain finally let up and the very first Preston Mardi Gras parade took place. Huge thanks to all of the members of Worldwise Samba Drummers […]
Posted in News | Tagged avenham, mardi gras, parade, samba
By Denise on January 28, 2020
Come and join in the fun on Saturday February 22nd to celebrate Mardi Gras with a parade through Preston city centre, down to Avenham Park. Led by Worldwise Samba Drummers, the parade is open to anyone to join in and wearing of costumes is encouraged. Musicians, dancers and performers – you are all invited to […]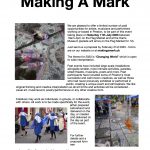 By Denise on January 20, 2020
We were excited to hear our Arts Council bid for 2020 had been successful as this meant our ideas for expanding Making A Mark could be realised. This will be our 4th Making A Mark so we wanted to both extend and expand it's reach whilst enabling more of Preston's artists and creatives to be […]
Posted in Making A Mark, News | Tagged makingamark | 2 Responses
Where are we?
We are now peripatetic and have no fixed abode. We'll pop-up where you least expect to see us!