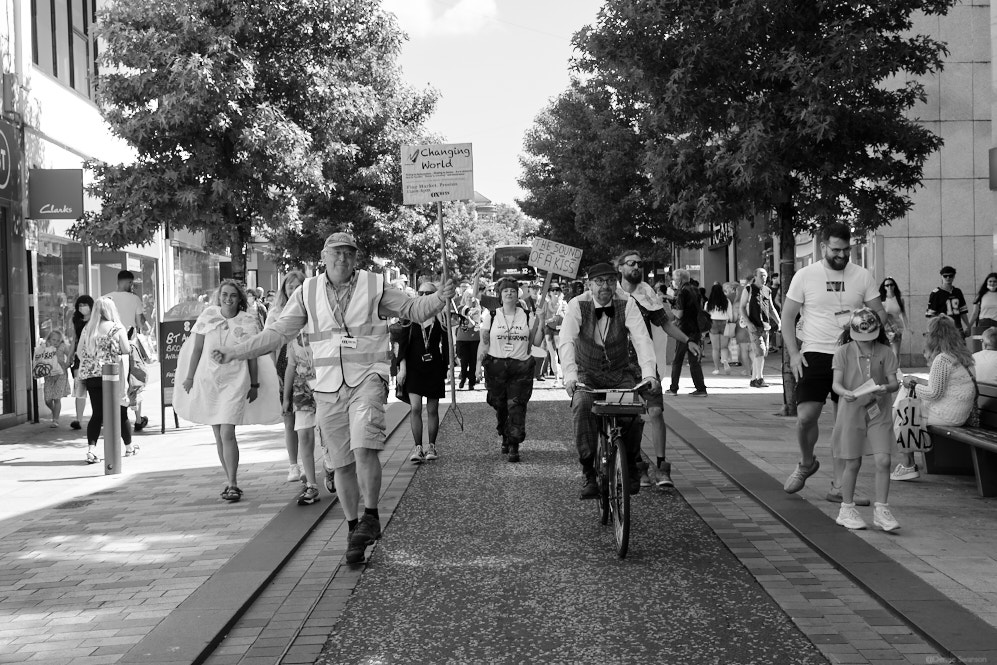 Thank you. A huge thank you to Preston, the City Council, all the wonderful artists and everyone who joined us and took part in this wonderful day on Saturday. It was the biggest and most successful Making A Mark event which was fitting as we celebrated it's 5th anniversary in Oxheys' 10th anniversary year. What a day!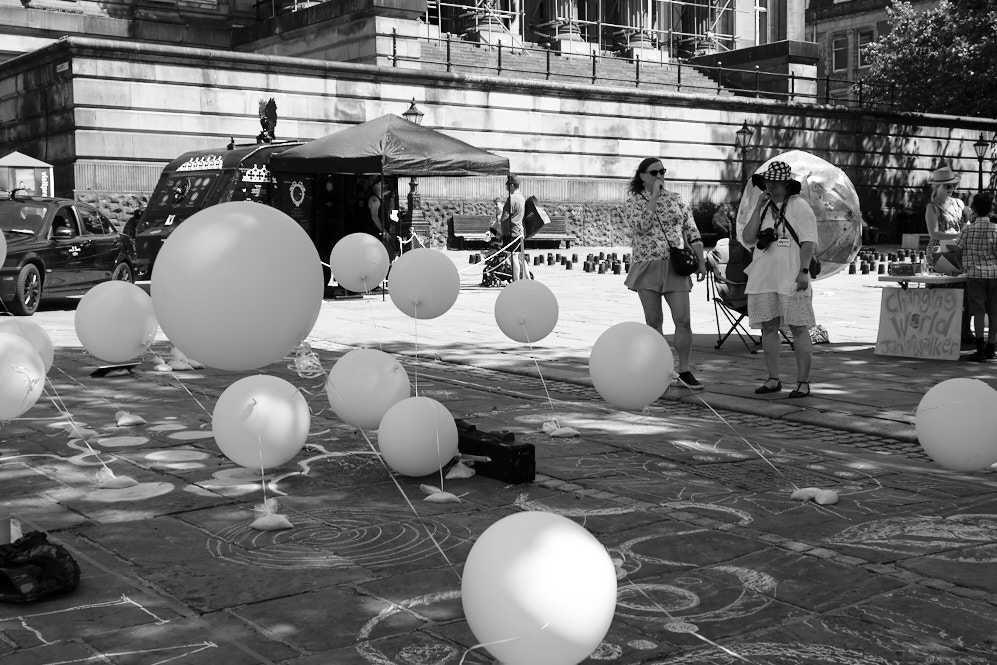 It started at 11am but only really got going when the parade, with the ever popular Worldwise Samba Drummers and joined by artists in costume such as Winston Plowes on his bicycle, Helena Ayscough as Goth Moth, Jade K as Wandering Sole, led by Oxheys' own Tim Saunders holding a Changing World placard, marched through Preston City Centre, holding up the traffic in places (sorry!) then back to the Flag Market for the Samba drummers to give a performance on the balcony of the Harris Museum & Gallery at midday. What an event! We were delighted to see so many Saturday shoppers looking slightly bemused but nonetheless joining in and following the parade.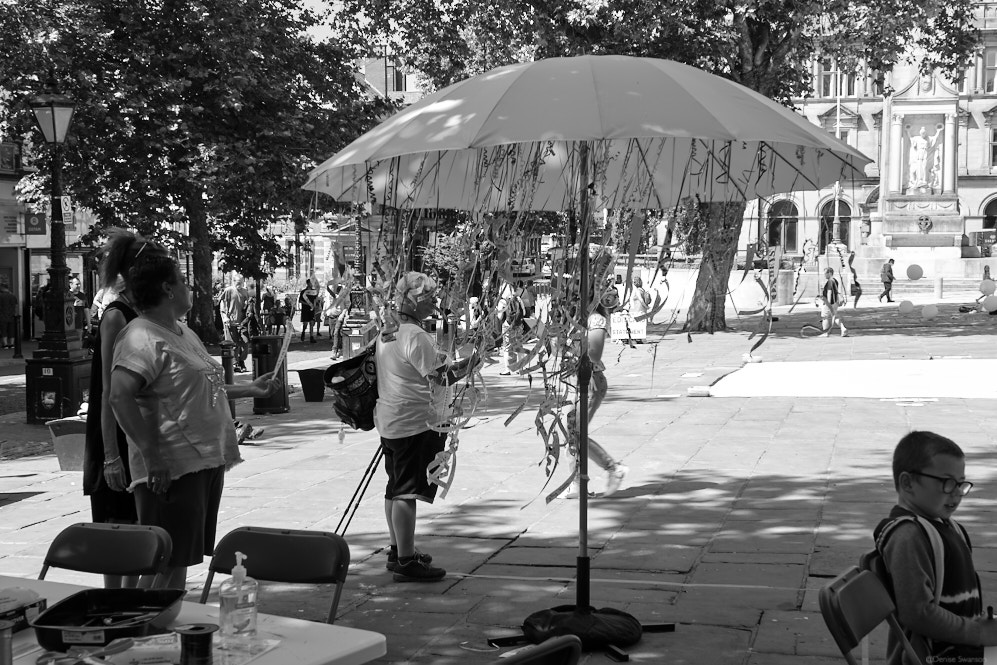 The weather was, for once, on our side with some gorgeous sunshine, allowing everyone to really enjoy being out and about once more and get some enjoyment. Everyone was encouraged to observe social distancing and exercise care but we had no issues whatsoever. No-one was pushed to join in, everyone was free to just observe from a safe distance or to take part if they wished. An Engagement area provided information and free fruit and water to try and keep everyone hydrated.
Hundreds of people attended and it was just great to see so many people having fun, enjoying the art which the participating artists had worked so hard to produce. This years' event was certainly the most successful in terms of attendance but had also been the most difficult to organise having been postponed initially from last year and then having to be re-organised 2 or 3 times since as government guidelines changed. It was all worthwhile however – we had a great turn out and a fabulous day. If you came along, or took part, thank you.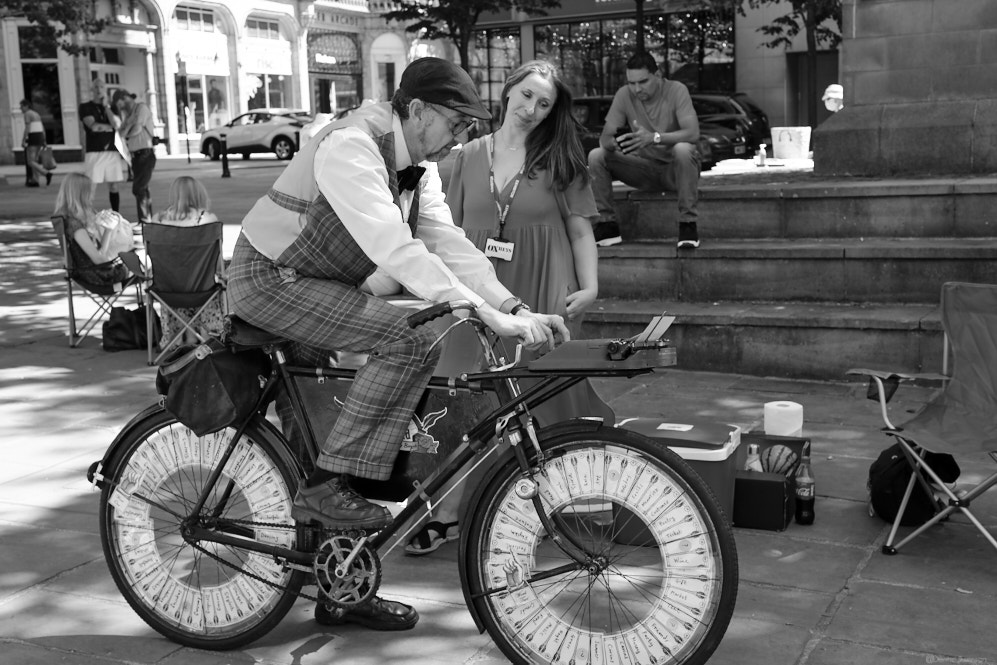 Have a look at some of the photos from the event and it's activities and artists here: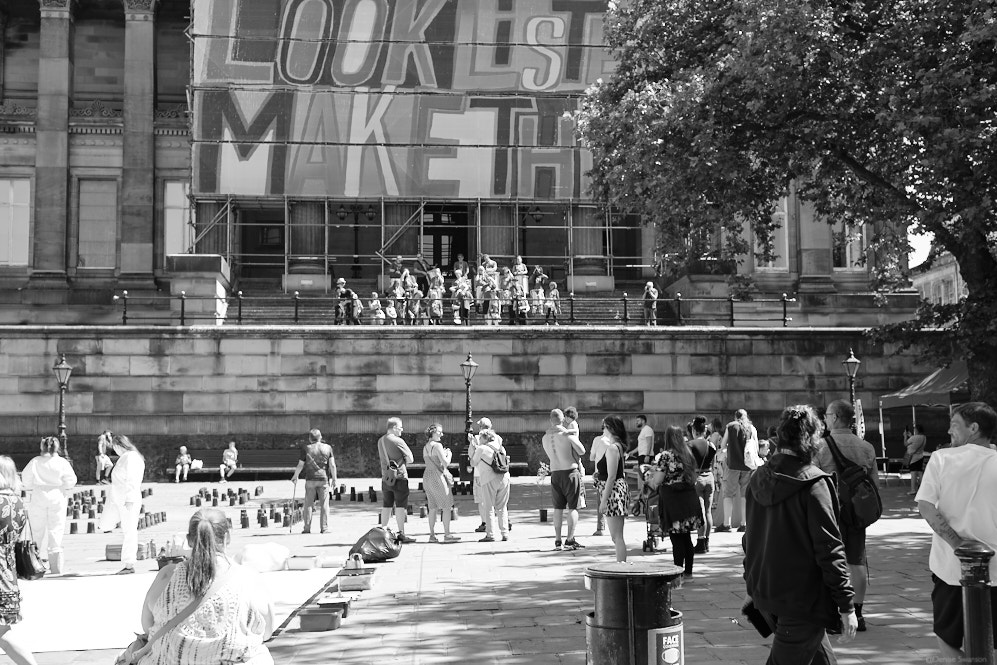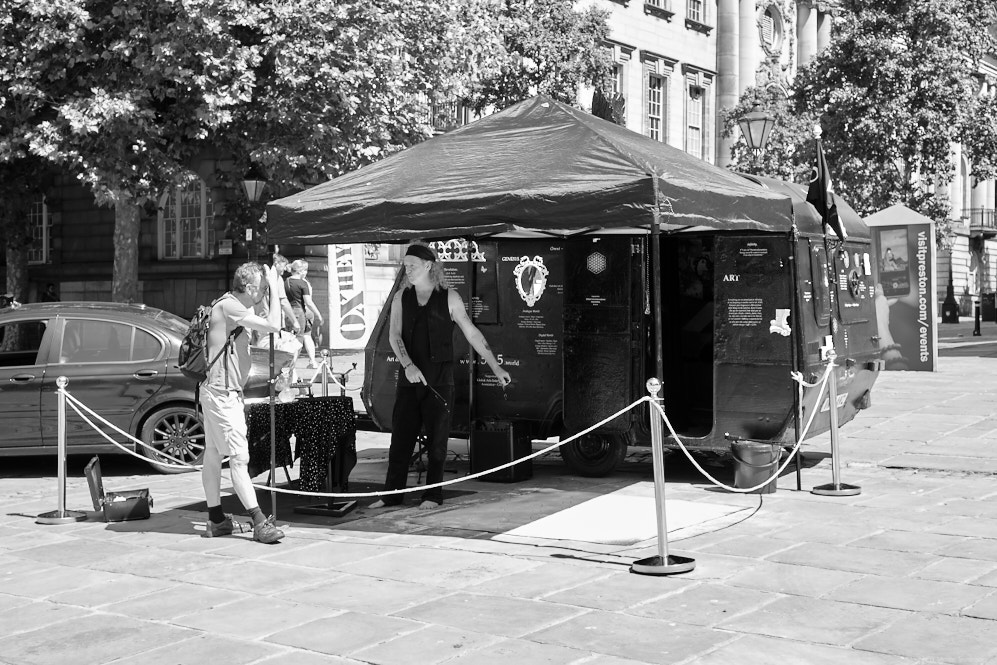 [metagallery id=2869]