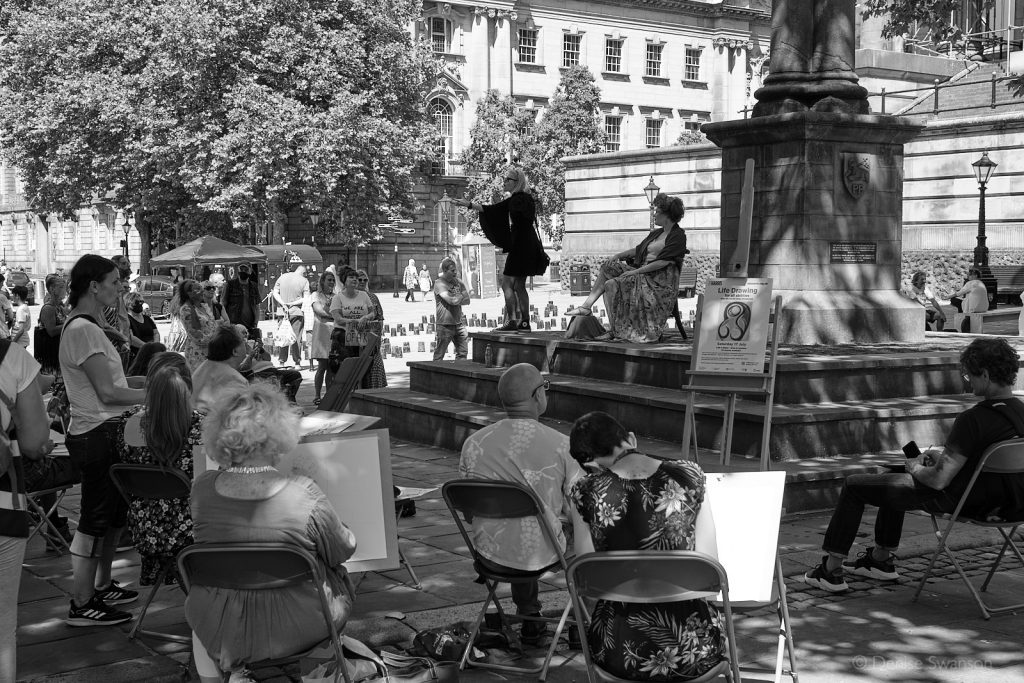 At the recent Making A Mark event on Preston Flag Market, we asked visitors to leave their feedback and to vote for their favourite artistic activity or installation. We had an amazing response, with lots of very positive feedback so huge thanks to everyone who filled in and left their feedback forms. Over 98% of visitors said they would attend a similar event in the future with over a third mentioning the lovely atmosphere. We were very lucky with the weather however and being the first event as lockdown lifted that no doubt helped.
The results have been checked and verified and we are delighted to announce the winners are: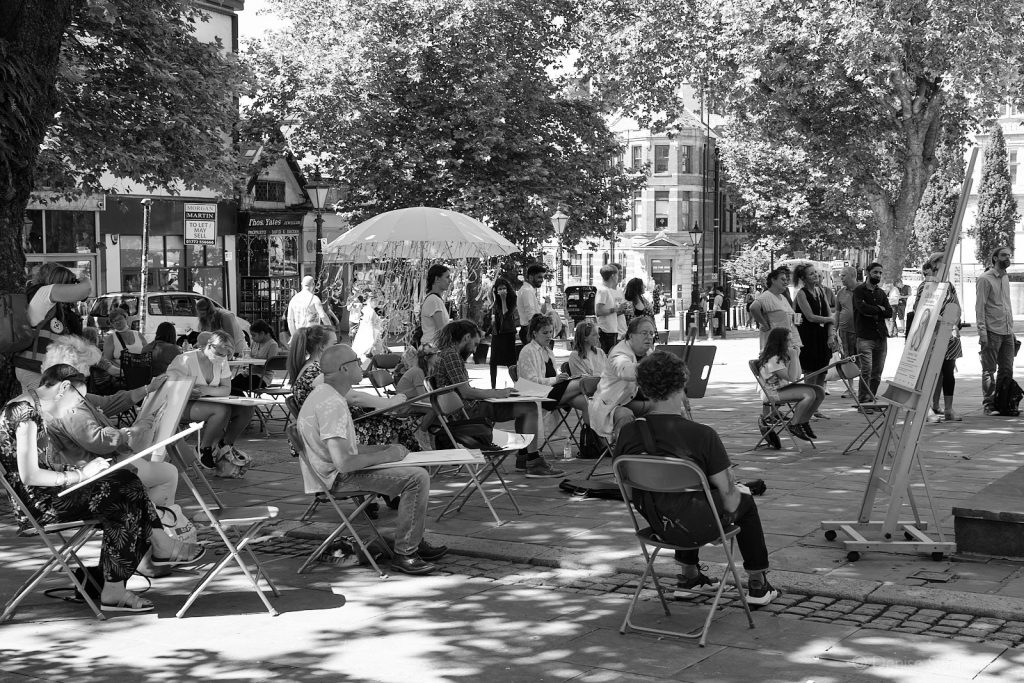 Life Drawing
Worldwise Samba Drummers
Hodge Podge
In first place, Life Drawing will receive £100 in materials to facilitate future life drawing sessions. In second place Worldwise Samba Drummers receives £50 to fund the purchase of shakers to allow more people to join in with future events. In third place Hodge Podge, who performed the paint dance, receives £25 prize money. These prizes were made available thanks to Preston City Council and the Arts Council who provided funding for the event.
The life drawing activity was held with the co-operation of the Harris Museum and our thanks to them and to Kyra who invigilated on the day. Our thanks also to Rubie, the life model. The activity proved very popular indeed with a full take up – those of all abilities came to join in, from experienced artists to those who had never drawn before as well as children of various ages. Everyone said how much they enjoyed the experience and wanted to do it again.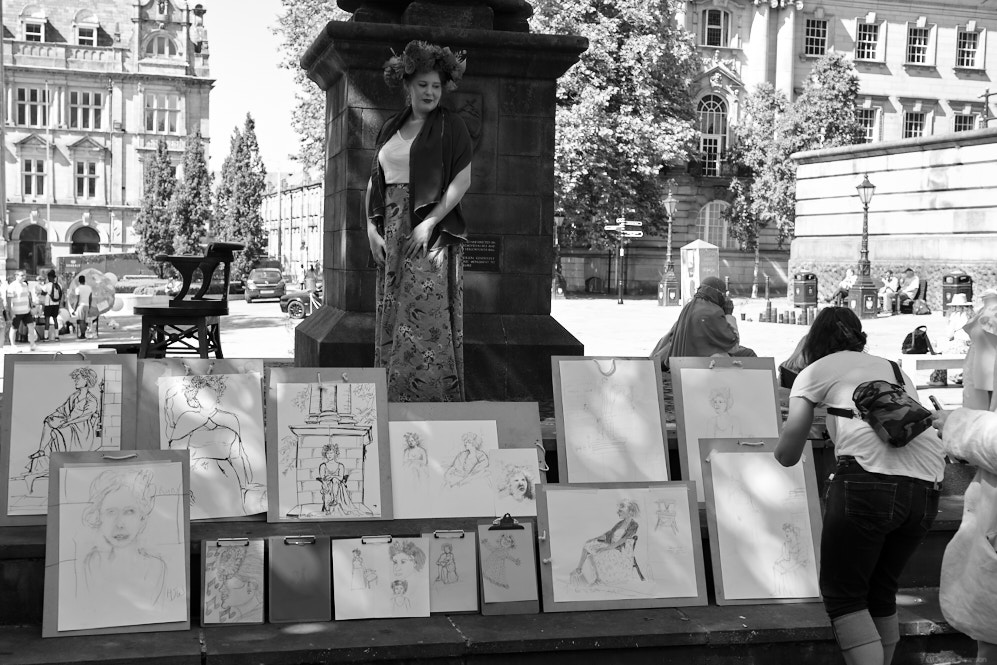 This was an experiment. We have helped facilitate regular Life Drawing sessions in the Harris prior to the pandemic, with a nude life model in a closed gallery upstairs, for some time but we were keen to explore how it could be adapted to outdoors so that more people, of all ages and abilities, could get involved. Everyone was surprised at just how well it went and especially that it won the public vote – this will hopefully lead to more opportunities for life drawing sessions in various locations in and around Preston City Centre. If you'd like to hear when such opportunities might become available do join our mailing list or follow us on Twitter @Oxheys
Watch this space!!