Archives by date
You are browsing the site archives by date.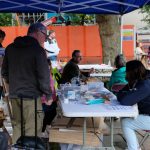 By Denise on July 28, 2022
With huge thanks to everyone who visited and joined in one or more of the creative activities on Preston's Flag Market on Saturday July 23rd, we certainly made our mark! Massive thanks also to all of the artists, creatives and volunteers who helped deliver and of course to Preston City Council and also the Arts […]
Posted in Events, Making A Mark, News | Tagged community, event, makingamark, news, Preston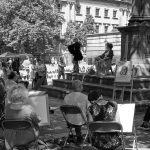 By Denise on June 20, 2022
Join us on July 23rd for Making A Mark 2022 from 12-4pm* on Preston Flag Market. Building on the success of last years' event, this year everyone attending is invited to join in with artists, with opportunities to create music, drawing, poetry, writing, painting, crafting, drumming – your choice. The theme this year is Immaterial […]
Posted in Events, Making A Mark, News | Tagged makingamark, news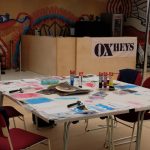 By Denise on June 6, 2022
We were delighted to be given the opportunity to be one of the first to make use of The MET – the new Mobile Event Tent in Preston City Centre on Friday June 3rd, the Queen's Platinum Jubilee bank holiday. It is a fascinating structure and makes a wonderful new addition to creative event space […]
Posted in Events, News | Tagged life drawing, makingamark, Preston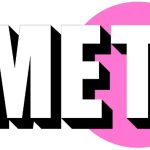 By Denise on April 19, 2022
We are thrilled to have been invited to run some activities at the new MET – the Mobile Event Tent – in Preston city centre, on the site of the old Indoor Market next to the Flag Market. Our thanks to Preston City Council and to Professor Charles Quick at In Certain Places, UCLan for […]
By Denise on April 7, 2022
After posting online and on Twitter last year that we had been celebrating our 10th birthday in 2021, Twitter decided we were under age and so suspended our Twitter account @Oxheys Despite reporting this error and numerous attempts to seek account restoration, their "support" simply goes around in endless circles – it is impossible to […]
Posted in News
By Denise on March 31, 2022
Plans are ongoing for running Making A Mark 2022 on the Flag Market in Preston city centre on 23rd July 2022, for which we are grateful to Preston City Council for their ongoing support. The event will be on a smaller scale this year due to uncertainties ongoing from the pandemic but please do put […]
Posted in Events, Making A Mark, News | Tagged makingamark
Where are we?
We are now peripatetic and have no fixed abode. We'll pop-up where you least expect to see us!