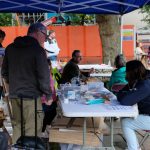 By Denise on July 28, 2022
With huge thanks to everyone who visited and joined in one or more of the creative activities on Preston's Flag Market on Saturday July 23rd, we certainly made our mark! Massive thanks also to all of the artists, creatives and volunteers who helped deliver and of course to Preston City Council and also the Arts […]
Posted in Events, Making A Mark, News | Tagged community, event, makingamark, news, Preston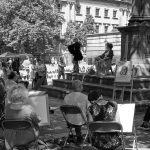 By Denise on June 20, 2022
Join us on July 23rd for Making A Mark 2022 from 12-4pm* on Preston Flag Market. Building on the success of last years' event, this year everyone attending is invited to join in with artists, with opportunities to create music, drawing, poetry, writing, painting, crafting, drumming – your choice. The theme this year is Immaterial […]
Posted in Events, Making A Mark, News | Tagged makingamark, news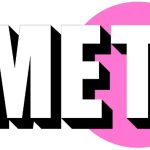 By Denise on April 19, 2022
We are thrilled to have been invited to run some activities at the new MET – the Mobile Event Tent – in Preston city centre, on the site of the old Indoor Market next to the Flag Market. Our thanks to Preston City Council and to Professor Charles Quick at In Certain Places, UCLan for […]
By Denise on October 13, 2020
We are very excited to advise that 10th July 2021 has been confirmed by Preston City Council, who have also reconfirmed their support for the event. The Arts Council have also confirmed support so our previously agreed funding can be transferred to this new date which is a great relief and means we can begin […]
Posted in News | Tagged events, makingamark, news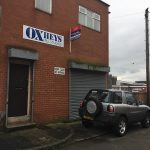 By Denise on March 10, 2017
Today we said a fond goodbye to our old mill as we moved the last of our belongings out and took the final runs to the tip and  local charity shops. It has been quite an eventful 6 years – 27 resident artists 111 local artists exhibited 37 exhibitions, including 9 open 17 collaborations with […]
By Denise on February 10, 2017
It's finally happened – the old mill that has been our home for the past almost six years has been put up for sale, so we may soon be looking for a new home. We have had a great time in this old mill, run many successful events and made a great many friends. We appreciate our lovely landlord, former councillor and Preston […]
By Denise on September 11, 2016
It has been a very busy few weeks at Oxheys as resident artists have been preparing for an upcoming collaborative project which will form part of our 5th birthday celebrations and also be a part of Lancashire Encounter festival weekend of 24-25 September. Woolly Thinking will explore Preston's rich textiles heritage in a variety of […]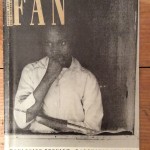 By Denise on February 27, 2016
Join us for International Women's Day on Tuesday March 8th, for an exhibition called Family Album featuring photographic work made in the late 1980's and early 1990's by Maud Sulter and Jeanne Moutoussamy Ashe, curated by international artist Lubaina Himid, Professor of Contemporary Art at UClan.  At 2pm Lubaina will be in conversation with international photographer Ingrid Pollard talking about the work and […]
Posted in At t'mill, Events, News | Tagged artists, artists talk, news, open studios, opening
By Denise on January 28, 2016
We are delighted to welcome three new artists to our ranks – Caroline Finnigan, who joined us in December, along with Tom and Suzanne Woolsgrove who join us next week. Caroline, a teacher and crafter, runs group classes and workshops for crochet and knitting from her studio, which initially was in the basement but an opportunity arose […]
Posted in At t'mill, News | Tagged artists, music, news, open studios, sound, studios, workshop | 1 Response
By Denise on June 22, 2015
Having been quite selective, we have now installed what we think is a fabulous show with something for everyone. The optional theme of 'Change' has been widely interpreted, as we hoped, with some very really interesting work.
Posted in At t'mill, News | Tagged artists, exhibition, news, opening, preview, studios
Where are we?
We are now peripatetic and have no fixed abode. We'll pop-up where you least expect to see us!