Join us on July 23rd for Making A Mark 2022 from 12-4pm* on Preston Flag Market. Building on the success of last years' event, this year everyone attending is invited to join in with artists, with opportunities to create music, drawing, poetry, writing, painting, crafting, drumming – your choice. The theme this year is Immaterial World with a focus on re-use, re-purpose and re-cycle.
So, let's get green and sustainable with a day of fun and creative activities: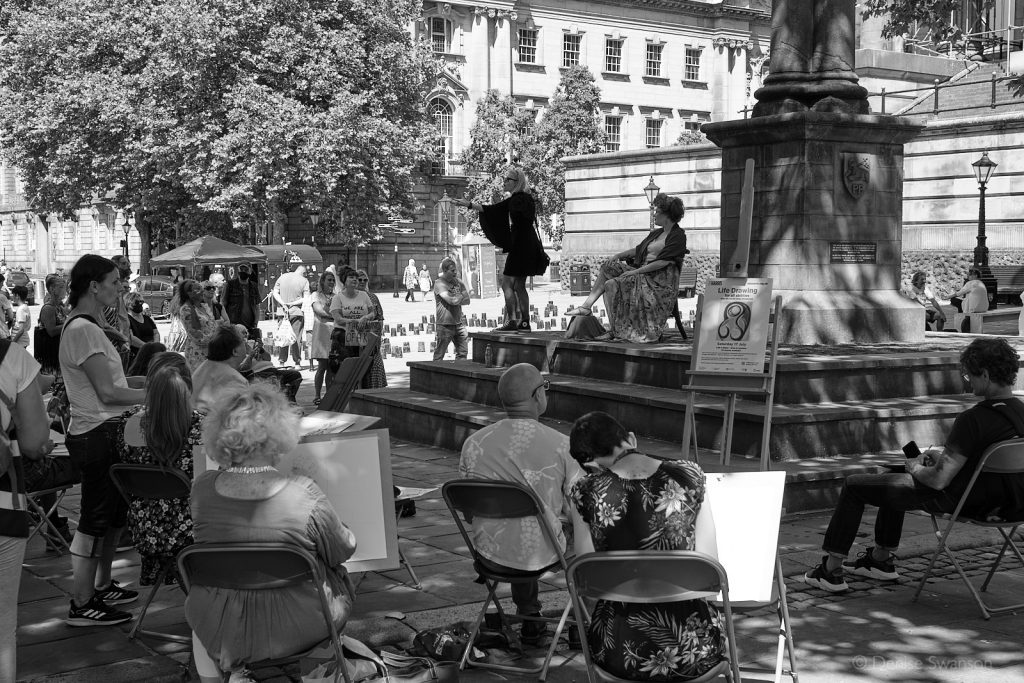 Life Drawing was the most popular activity last year so this year a live (clothed) model* will be back and anyone of any age can join in. A few easels and chairs will be available but bring your own if you wish (you'll need to set up early). Some materials will be provided but do bring your own if you prefer.
Bring A Bottle – come along to the shaker making activity* to make your own shaker, or bring one with you, then join in the parade around Preston city centre with the always popular Worldwise Samba Drummers, guaranteed to raise a smile. Again, come along early to be ready to join in the parade and please bring a clean plastic bottle to make your shaker!
Or you can join in a graffiti jam and draw on the Flag Market paving stones with chalk – children especially will enjoy this one, making art on the pavement (but note, not on the walls!)
If you prefer something quieter, why not try your hand at writing poetry or prose in a poetry jam
Or if painting is more your style, try joining in the art jam and paint what you see or take the opportunity to try using pastels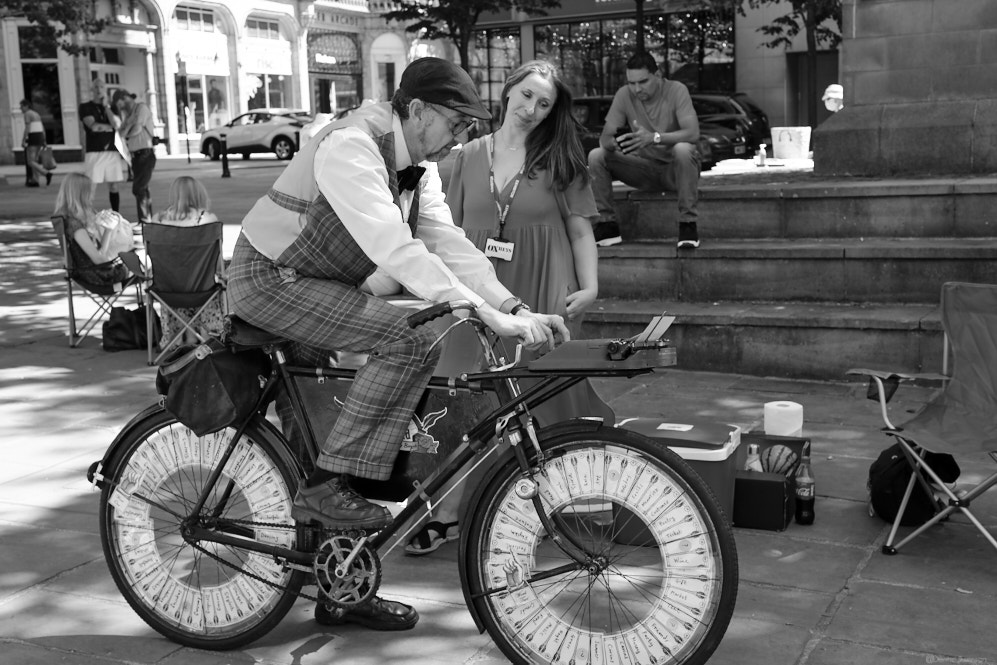 Enjoy crafts tables with print making and textiles, various activities for everyone to try and items to buy.
All activities will be led by local artists who have taken part in popular activities in previous years' Making A Mark events.
Materials will be provided where possible but remember this day is about recycling/up-cycling and re-purposing materials so please join in responsibly
No booking required, no experience necessary, all ages welcome, drop-in*.
Our grateful thanks once again to Preston City Council for their ongoing support and to Arts Council England. The funding received from both enable this event to take place.

*Please note – event will run 12-4pm but life drawing model and shaker making activities may not run the full duration so please arrive early if these are of interest. The parade will take place mid afternoon, times to be confirmed.