12-4pm Saturday 9th June
Join us in the Harris Museum and on the Flag Market in Preston. We have organised and commissioned artworks, activities and interventions from some of Preston's best known artists, with something to appeal to everyone. Bring your families, join in, get creative and have some fun.  Full programme of events
So what are the Oxheys artists up to?
Craig Miller aka Chelytherium will be performing his amazing soundscapes and helping people have a go at making their own using the sounds going on around them
Tim Saundersaka Timsperspectiveart will be making a large scale artwork using donated tins of food being collected all this week, all of which will go to food banks at the end of the event
Robin Fanner is baking some delicious cakes incorporating Tim's drawings to encourage more tin donations – hurry, these are likely to go fast (especially once the Oxheys lot get going)
Gordon Ashworth will be making a giant chalk drawing on the pavements of the Flag Market – why not help him out? Grab a chalk and draw all over the market place whilst you can
Caroline Finnigan will be running Fleece to Fibreweaving and spinning and also looking after the Knitting Circlewhich is now an official Knit in Public Day event – anyone can join in, grab some needles and wool, or bring your own and have some fun
Les Darlow will be creating a pastel painting of the days' events – he'll show you how to use pastels and make sublime pictures, come and give it a try
Winston Plowes aka Spoke N Wordwill be making poetry based on the activities of the day, using a bicycle – make sure you stop by and find out what that is about!
Bernie Velvick will once again lead the Big Picturegroup of local drawing artists around the Harris, drawing items from the collections that take their fancy – limited places available on this one
Denise Swanson will be photographing all of the artists, events and activities as they take place with pictures relayed on the big screen inside the Harris cafe
We are thrilled to be facilitating the come-back performance of the big red cart from Lubaina Himid which many will remember from past Oxheys' exhibitions. Whilst the smaller cart from Hard Times is still in the Harris reception as a donation point for Tim's tinned food, the red one will head through town and make it's entrance onto the Flag Market at 12 noon accompanied by the Worldwise Samba Drummers. Whatever you do, don't miss this!
Evelyn Rose will be facilitating submissions and hosting the Oxheys Pop-up exhibition on the 2nd floor of the Harris for 2 days only – open to any local artists, simply download the entry form, bring 2 copies and deliver at 9.30 Saturday. Open Saturday and Sunday
In the Harris Makerspace will be other activities such as collage run by Des Butler and Mismatched Creatures being run by Becky Atherton – pop inside and have some fun with those
As well as all that, we are collaborating with Preston Jazz Festival and Our Alison featuring several of their artists, including music by Brookie Offbeats, Harvey Brittain, Dan Squires, Cacophony Arkestra with performances by Tin Can People, Creative Routes, Jack Bamber and Preston Youth Theatre and Preston Creative Wellbeing Forum will be there too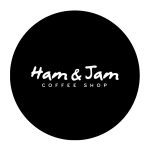 Our grateful thanks go to Ham & Jam coffee shop for sponsorship – be sure to grab a brew and a cake in there during the day and get a special Making A Mark discount
The 

Making A Mark event has been kindly supported by Preston City Council and the Arts Council Grants for the Arts fund, without which none of it would have been possible.

Please support all the local artists taking part by coming along and sharing with your families and friends, so we can continue to support you by arranging similar events in the future