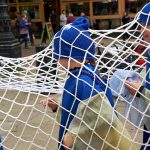 By Denise on June 19, 2019
What a day on Saturday 15th June, the day for Making A Mark in Preston. The change in weather forecast meant a few last minute changes were needed as the Flag Market can be a little exposed, so we tried to ensure that all those taking part had at least somewhere to shelter if necessary. […]
Posted in Events, Making A Mark, News | Tagged collaboration, makingamark, music, performances, plastics, poetry, visual art
By Denise on July 4, 2018
Lancashire-based artists, we need your help. Oxheys has been commissioned by the Harris Museum and Preston City Council to create a large-scale arts map of Lancashire for Lancashire Encounter 21-23 September 2018. The aim is to show how much creativity there is in Lancashire, its diversity and how it is interlinked. So if you are […]
Posted in News | Tagged art, artists, collaboration, Harris Museum, lancs encounter, music, painting, performance, photography, poetry, printmaking, sound, visual art | 5 Responses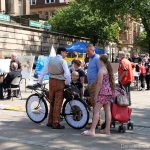 By Denise on June 23, 2018
If you were on the Flag Market on 9th June for Making A Mark, you may recall seeing Winston, the world's first cyclist poet, engaging with the crowds and creating a poem for Preston. He did this by cycling around, stopping and asking people to pick a word from the spokes on his bicycle […]
Posted in Events, News | Tagged makingamark, performance, poetry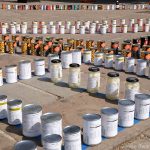 By Denise on June 15, 2018
[tribulant_slideshow gallery_id=2] Saturday June 9th 2018 – hundreds of people visited the Flag Market in Preston to watch, take part or simply have fun during Making A Mark 2018. Months in the planning, the event featured over 20 different Preston-based artists, performers, musicians and creatives, all keen to make their mark and more importantly, to […]
Posted in Events, Making A Mark, News | Tagged art, artists, collaboration, makingamark, music, oxheys, painting, performance, photography, poetry, theatre, visual art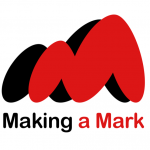 By Denise on June 6, 2018
12-4pm Saturday 9th June Join us in the Harris Museum and on the Flag Market in Preston. We have organised and commissioned artworks, activities and interventions from some of Preston's best known artists, with something to appeal to everyone. Bring your families, join in, get creative and have some fun.  Full programme of events So […]
Posted in Events, Making A Mark, News | Tagged artists, collaboration, collections, Harris Museum, makingamark, music, oxheys, painting, performance, photography, poetry, sound, theatre, visual art, workshop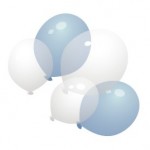 By Denise on August 5, 2014
We are celebrating our 3rd birthday in style with a special Summer Open exhibition – an exciting fusion of poetry and visual arts, featuring work from over 30 artists from all over Lancashire. Private View event is this Thursday 7th from 6-8pm – all welcome.
Posted in At t'mill, Events, News | Tagged artists, exhibition, gallery, opening, poetry, visual art
Where are we?
We are now peripatetic and have no fixed abode. We'll pop-up where you least expect to see us!