What a day on Saturday 15th June, the day for Making A Mark in Preston. The change in weather forecast meant a few last minute changes were needed as the Flag Market can be a little exposed, so we tried to ensure that all those taking part had at least somewhere to shelter if necessary. As it turned out, it was just as well as whilst the sun made an appearance just as the event started and for the first hour or so, it wasn't long before the rain came.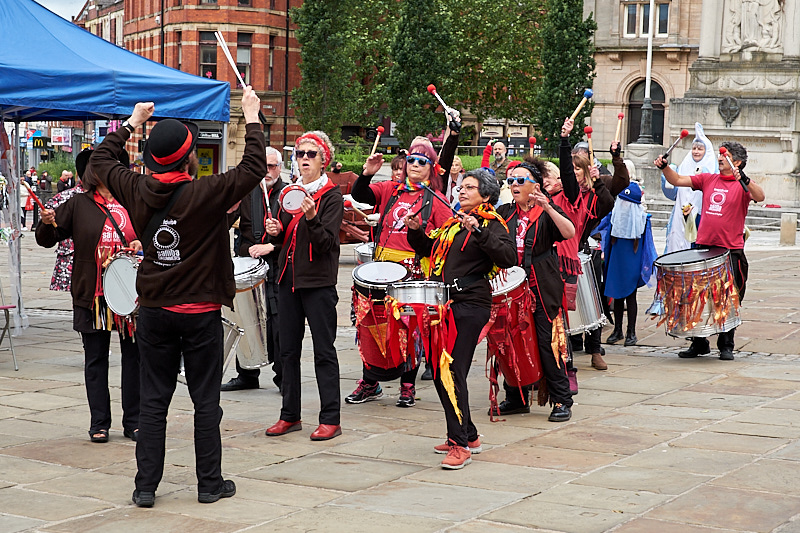 It had all actually started at around 3am when Oxheys artist Tim Saunders arrived with over 1500 plastic bottles to create his Plastics Perspective installation. He was surprised to find himself talking to so many people as they passed through in the early hours, intrigued as to what he was doing! Clearly making his own mark! His installation showed the impact that so many single use plastic bottles have on our environment every single day.
The event itself kicked off with the parade from Latham Street, led by the wonderful Worldwise Samba Drummers and Preston Samba Dancers and followed by Preston Youth Theatre dressed as sea creatures, a dolphin from Friends of the Earth, whilst bringing up the rear was Lubaina Himid's Feast Wagon pulled by Tao, Gavin and Rob. What a spectacle it was! As it came up Cannon Street and onto Fishergate, there was some puzzlement from Saturday morning shoppers but some joined in and followed us through to the Flag Market.
There, whilst the cart parked up and Preston City Council's recycling truck got into position, the samba drummers and dancers put on a fabulous display, assisted by Preston Youth Theatre and visitors with children using handmade instruments from plastic bottles. What a start!
The giant Fish Tank was an instant attraction, formed by several large gazebos from which were hanging a variety of sea creatures, made from discarded plastics by artists Sally Dyer and Becky Atherton along with Oxheys artist Caroline Finnigan who created the sea bed of fantastical sea creatures with chalks whilst Sally and Becky led workshops as visitors joined in with making creatures.
Another favourite was the Ghost Net – this was a giant fishing net, crocheted from plastic yarn also by Caroline, thrown over the Preston Youth Theatre performers who were dressed as crabs, tuna and other fish with costumes made by Oxheys' Evelyn Rose and Caroline. The performers were a huge hit as they wove their way around the flag market entrapping willing visitors in their net, illustrating perfecting how easily sea creatures become entangled in discarded nets.
Des Butler was there with a Recycling Robot made from plastics as he demonstrated how the process works. In the Artists Showcase Les Darwell provided instruction on how to use pastels to make art whilst several artists including Gavin Renshaw and Colin Binns worked to produce paintings, drawings and illustrations of what was going on around them and Olivia Keith made her artwork sat out in the rain rain.
Daveid Darbyshire and his dog Pi offered Paws For Thought, making the case for going back to using a milkman to deliver milk in returnable glass bottles with a life size sculpture of a Jack Russell terrier made entirely from milk bottle tops. He also ran workshop activity showing how to use the tops for making sculptures.
Alongside all of this activity, there were live music performances from Harvey Brittain, Soundskills, Brookie Offbeats, Cacophony Arkestra, Laura Hurd but again sadly due to the issues caused by the rain, the running order was disrupted causing some acts to be delayed. We apologise but sadly can not do much about the rain. Our thanks to Daniel Squires, the tech, for doing what he could under difficult circumstances.
The rain didn't put too much of a dampener on things, although we did lose some visitors because of it but those that stayed were more engaged and joined in with the spirit of the event. One slight hiccup caused by the rain getting into the electrics caused the microphones to cut out just as our guest speaker, Preston artist, UCLan professor and 2017 Turner Prize winner Lubaina Himid CBE was saying a few words. A little unfortunate but it didn't phase her and Preston Youth Theatre were quick to take up the opportunity to jump on stage for an impromptu performance of the Ghost Net!
Inside the Harris Museum, Winston Plowes demonstrated his Poem-O-Matic machine with some incredible outcomes from participating visitors using the machine to produce poetry inspired by the theme of the effect of plastics on our oceans.
A Load of Rubbish the photographic research project undertaken by Oxheys Denise Swanson into the recycling processes and results from Preston City Council was on a large screen inside the Harris Cafe but sadly, due to some technical issues, it was not always running. This will be made available on our website shortly for those who missed it.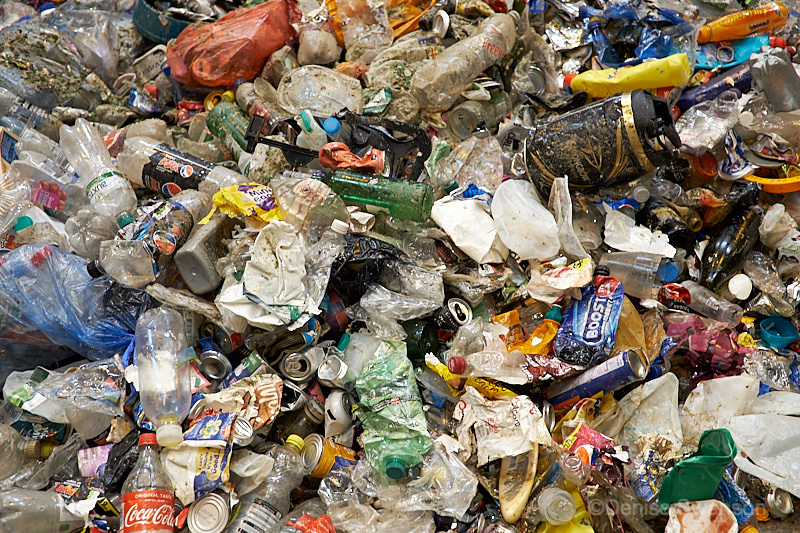 Also inside the Harris Cafe was a pop-up exhibition of artwork created on the day by artists and visitors, along with the Albert Richardson Memorial Portfolio of artworks donated by local artists. Upstairs in the Fine Art Gallery, our Bernie, wearing her ArtFull hat, was running a Big Picture drawing activity.
The end of the event at 4pm saw a spectacular collaborative clean-up effort as artists, participant and members of the public all piled in and help pick up over 1500 plastic bottles, put them into the recycling bins and then cart them over to the recycling truck. It was cleaned up within minutes
A huge thanks to Preston City Council recycling team Amy and Jed for their help in enabling that project and for giving up their Saturday to help us . Very much appreciated.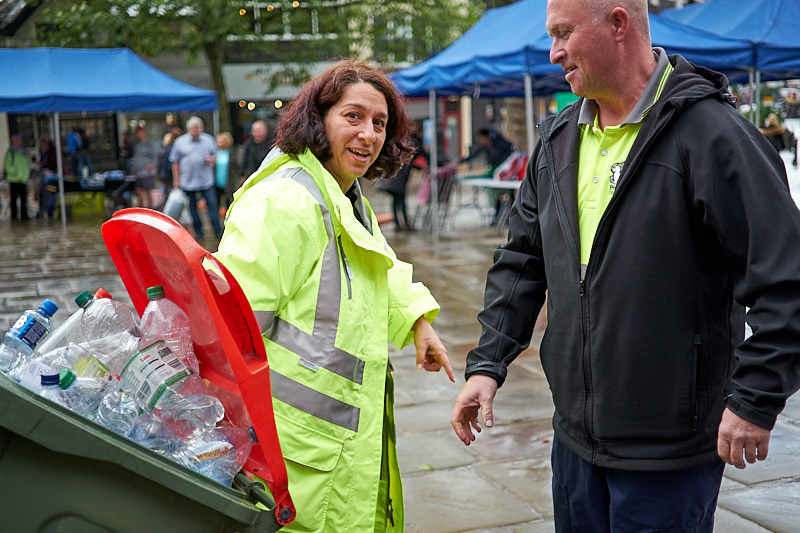 We would also like to thank Preston City Council, the Arts Council and Contemporary Arts Network Northwest for funding support, the Harris Museum for assistance and PCC for enabling this event to take place. Huge personal thanks also to Rita Whitlock, Lubaina Himid and Bernie Velvick for their support, encouragement and guidance. Huge thanks also of course to all the artists, musicians and performers for making this a fantastic event.
More photos from the event will follow.
photos ©Denise Swanson