Browse:
Home
/
woolly thinking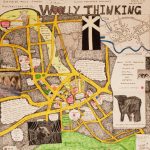 By Denise on November 21, 2016
The collaborative project Woolly Thinking was a great opportunity for all the resident artists at Oxheys to get involved in one project. Each artist has their own set of interests and skills to bring to a project like this so it was the perfect opportunity for everyone to muck in, do what they wanted to do […]
Posted in At t'mill, News | Tagged artists, exhibition, woolly thinking | Leave a response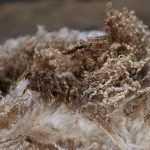 By Denise on September 21, 2016
Celebrating our 5th birthday, this is a collaborative project in which residents explore Preston's rich textile heritage. Alongside Lancashire Encounter, the exhibition at Oxheys opens with a Private View on 22 September 6-8pm when our friend Chelytherium will play live soundscapes in response to the theme. Come and enjoy the art on display, which includes […]
Posted in At t'mill, Events, News | Tagged artists, exhibition, Harris Museum, open studios, painting, performance, photography, studios, visual art, woolly thinking
Where are we?
We are now peripatetic and have no fixed abode. We'll pop-up where you least expect to see us!