Archives by date
You are browsing the site archives by date.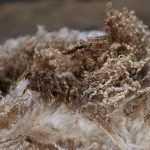 By Denise on September 21, 2016
Celebrating our 5th birthday, this is a collaborative project in which residents explore Preston's rich textile heritage. Alongside Lancashire Encounter, the exhibition at Oxheys opens with a Private View on 22 September 6-8pm when our friend Chelytherium will play live soundscapes in response to the theme. Come and enjoy the art on display, which includes […]
Posted in At t'mill, Events, News | Tagged artists, exhibition, Harris Museum, open studios, painting, performance, photography, studios, visual art, woolly thinking
By Denise on September 11, 2016
It has been a very busy few weeks at Oxheys as resident artists have been preparing for an upcoming collaborative project which will form part of our 5th birthday celebrations and also be a part of Lancashire Encounter festival weekend of 24-25 September. Woolly Thinking will explore Preston's rich textiles heritage in a variety of […]
Where are we?
We are now peripatetic and have no fixed abode. We'll pop-up where you least expect to see us!