Archives by date
You are browsing the site archives by date.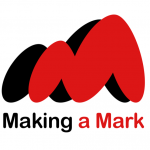 By Denise on June 6, 2018
12-4pm Saturday 9th June Join us in the Harris Museum and on the Flag Market in Preston. We have organised and commissioned artworks, activities and interventions from some of Preston's best known artists, with something to appeal to everyone. Bring your families, join in, get creative and have some fun.  Full programme of events So […]
Posted in Events, Making A Mark, News | Tagged artists, collaboration, collections, Harris Museum, makingamark, music, oxheys, painting, performance, photography, poetry, sound, theatre, visual art, workshop
By Denise on May 23, 2018
We are thrilled to advise that our friends at the Harris Museum & Gallery in Preston have let us have use of both galleries on the 2nd floor for the weekend of 9-10th June – the Making A Mark weekend! We are therefore running an Oxheys Pop-up exhibition in the space – for two days […]
Posted in Events, News | Tagged artists, exhibition, gallery, Harris Museum
By Denise on May 23, 2018
We are delighted that our Arts Council funding bid for Making A Mark 2018 has been successful!! Last year's event was all organised and done on a voluntary basis, with funding only for materials which was kindly provided by Preston City Council. For 2018, we have secured some Arts Council funding which means we can pay […]
Posted in Events, Making A Mark, News | Tagged makingamark
Where are we?
We are now peripatetic and have no fixed abode. We'll pop-up where you least expect to see us!