Archives by date
You are browsing the site archives by date.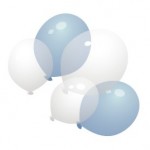 By Denise on June 30, 2014
As part of our 3rd birthday celebrations,  we are running a special Summer Open exhibition, also featuring a one-day pop-up Art Market event on Preston Flag Market. Local artists, LAN and ArtLab members are all invited to join us. Artists interested in running workshops or a performance during the Art Market even are also  invited to apply.
Posted in At t'mill, News | Tagged art, artists, exhibition, news, submissions | 10 Responses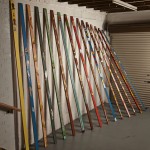 By Denise on June 11, 2014
Join us for this Open Day this Saturday 14th June, for an opportunity to see a fabulous new installation by international artist Lubaina Himid MBE. Professor of Contemporary Art at UCLAN in Preston, Lubaina joined Oxheys recently on a short-term basis as a resident artist in order to work on this installation in our Project […]
Posted in At t'mill, Events, News | Tagged artists, exhibition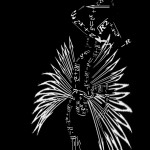 By Denise on June 11, 2014
Conceived by visual performance artist Michael Mayhew, Mechanical Air employs flute, voice, dance, text 8-channel sound, 16mm film and slide and digital projection. Following performances in London and Manchester, Michael Mayhew and Gavin Osborn are offering a series of workshops to enable you to explore the possibilities of hyper-graphics through collaboration and multi-disciplinary practice. This is […]
By Denise on June 11, 2014
Over the past couple of weeks we have been busy taking down and rebuilding the partition in the Project Space, giving us a fabulous new display wall. Not only does this make the space look bigger but it gives two new display areas, perfect for large artworks and reflects the light back into the space making it […]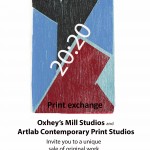 By Denise on June 11, 2014
The 2014 20:20 print exchange exhibition was another hugely successful event – opening night again saw a steady stream of visitors, with some starting to arrive before the official opening time and at the end of the evening we had  to draw things to a close as many just did not want to leave. The range of prints […]
Posted in At t'mill, News | Tagged contemporary art, exhibition, printmaking
Where are we?
We are now peripatetic and have no fixed abode. We'll pop-up where you least expect to see us!