Archives by date
You are browsing the site archives by date.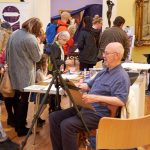 By Denise on September 26, 2018
[tribulant_slideshow gallery_id="4″] Wow – what an event! The Art Jam on Saturday, at the Harris Museum in Preston was amazing – so many visitors, at times it was difficult to move around. At its busiest, we had around 20 visual artists working on easels, another 6 or 7 sat on chairs with sketch pads, several […]
Posted in Events, News | Tagged art, Art Jam, artists, collaboration, gallery, Harris Museum, Lancashire Encounter, lancs encounter, music, performance, visual art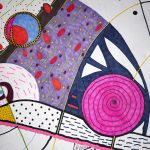 By Denise on September 20, 2018
Join us for the very first Art Jam to be held at the Harris Museum & Gallery in Preston as part of the Lancashire Encounter festival, as we celebrate our 7th birthday! We'll be in Gallery 6 on the 2nd floor from 12-6pm Saturday 22nd September. We have a diverse selection of artists taking part, […]
Posted in Events, News | Tagged Art Jam, collaboration, Harris Museum, Lancashire Encounter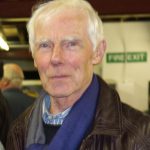 By Denise on September 7, 2018
It was with great sadness we learned yesterday of the passing of Cllr Albert Richardson – twice Mayor of Preston, our landlord, long time supporter and our friend. Quite simply, if not for Albert offering the use of his then empty factory mill on Stanhope Street in 2011, Oxheys would never have started. He proudly […]
Posted in News | Tagged Albert | 2 Responses
Where are we?
We are now peripatetic and have no fixed abode. We'll pop-up where you least expect to see us!